(GR-EN) DIGITAL PLANNING STRATEGY AND E-GOVERNANCE IN THE PUBLIC SECTOR
January 11, 2017

Posted by:

admin

Category:

Blog, Company News, CrowdHackathons, CrowdInnovation, Open Data, OpenGovernment, Public Sector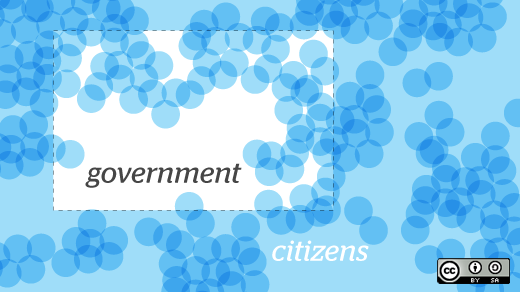 Ημερομηνία πρώτης έκδοσης: 10/2014
Update: 9/1/2017
==
Προτείνουμε  ένα περίγραμμα δράσεων και κατευθύνσεων για την εφαρμογή της Ηλεκτρονικής Διακυβέρνησης λαμβάνοντας υπόψη τα εξής :
Την εσωτερική λειτουργία των Φορέων του Δημόσιου τομέα ως οργανισμών που συναλλάσσονται και υπηρετούν  τους πολίτες, τις επιχειρήσεις και άλλους φορείς του Δημοσίου
Τον ρόλο των Φορέων του Δημόσιου τομέα  οποίος μπορεί να βασίζεται στην αποτελεσματική αξιοποίηση υφιστάμενων δεδομένων (evidence based & data driven policy making)
Τον πολιτικό  ρόλο τους  για την ενίσχυση της ανάπτυξης και την τόνωση της οικονομίας σε τοπικό, περιφερειακό και  σε εθνικό επίπεδο
Τις συνέργειες και την ευθυγράμμιση με Ευρωπαϊκές πολιτικές
Την ύπαρξη παραδειγμάτων και δράσεων δικτύων πολιτών και κοινοτήτων που μπορούν συμμετέχουν στην από κοινού επίλυση προβλημάτων
ΦΙΛΟΣΟΦΙΑ ΤΗΣ ΠΡΟΣΕΓΓΙΣΗΣ ΜΑΣ
Η προτεινόμενη προσέγγιση στηρίζεται στα εξής :
Εσωτερική οργάνωση δομών πληροφορικής   (IT organization & Governance)
Άμεσα αποτελέσματα – Ενδεικτικές Βραχυπρόθεσμες ενέργειες
Δημιουργία προϋποθέσεων για τη διαμόρφωση ενός μεσοπρόθεσμου και μακροπρόθεσμου σχεδιασμού ο οποίος θα είναι συμβατός με το Στρατηγικό πλαίσιο κάθε Φορέα και τις ιδιαίτερες ανάγκες.  Ο σχεδιασμός μπορεί  να αρχίσει μέσα από μια διαδικασία ηλεκτρονικής διαβούλευσης
Ενίσχυση της συμμετοχής πολιτών και συλλογικών Φορέων μέσα από δράσεις Crowdsourcing με φυσική και ψηφιακή υπόσταση (crowdhackathons, accelerators, citylabs)
Yποδομές εύκολης πρόσβασης στο διαδίκτυο για όλους
Η πρόταση μας προτείνει ενδεικτικούς τομείς παρεμβάσεις που μπορούν να υλοποιηθούν σε βραχυπρόθεσμο ορίζοντα. Οι παρεμβάσεις μπορούν να είναι  αποτέλεσμα συνεργασίας εσωτερικών δομών των Φορέων του δημόσιου τομέα  , ευέλικτων σχημάτων outsourcing και συνεργασίας με ερευνητικά και ακαδημαϊκά δίκτυα και ενεργές κοινότητες πολιτών και έξυπνων λύσεων και μεθοδολογιών που αναπτύσσονται από την ομάδα μας (civictech, crowdsourcing)
Πιο συγκεκριμένα :
1. ΕΣΩΤΕΡΙΚΗ ΟΡΓΑΝΩΣΗ  (IT ORGANIZATION) των δομών και των Φορέων του Δημόσιου τομέα
Δομημένη αποτύπωση υφιστάμενων συστημάτων και πληροφοριακών ροών των Φορέων Είναι ανάγκη να αξιοποιηθούν παραγωγικά και να μελετηθεί ο τρόπος με τον οποίο μπορούν να δώσουν προστιθέμενη αξία
Μεταφορά τεχνογνωσίας σε συστήματα cloud – virtualization για την ουσιαστική αξιοποίηση υποδομών. Αυτό μπορεί να έχει έμμεσα αποτελέσματα όπως την  μείωση κατανάλωσης ρεύματος και την επίτευξη οικονομικών κλίμακας  και τη μείωση του διαχειριστικού κόστους για την φιλοξενία εφαρμογών
Αξιοποίηση θεσμικού πλαισίου για την Δημιουργία Ομάδας Διοίκησης Έργου με οριζόντιο ρόλο στην απλοποίηση διαδικασιών και την εφαρμογή δράσεων . Η Λειτουργία της "joint" ομάδας μπορεί να υποστηρίζεται από την συμμετοχή εξωτερικών εμπειρογνωμόνων Στόχος της είναι η  επεξεργασία ενός οδικού χάρτη
2. ΒΡΑΧΥΠΡΟΘΕΣΜΟ ΕΠΙΠΕΔΟ ΥΛΟΠΟΙΗΣΗΣ – ΑΜΕΣΑ ΑΠΟΤΕΛΕΣΜΑΤΑ
Ηλεκτρονική Επικοινωνία με τον Φορέα από ένα σημείο: Βασική αρχή είναι η υποβολή αιτημάτων επικοινωνίας πολιτών / επιχειρήσεων / φορέων  και αυτόματη δρομολόγησή τους στις αρμόδιες υπηρεσίες. Ενοποίηση διαφορετικών καναλιών επικοινωνίας για τους πολίτες, τις επιχειρήσεις και τους Φορείς
Ηλεκτρονικές Πληρωμές: Καταγραφή σχετικών υπηρεσιών που τις εμπλέκουν και αξιοποίηση εμπειρίας ιδιωτικού τομέα (mobile payments κοκ, pin based payments)

Συμμετοχή του πολίτη / επιχείρησης για την  αξιολόγηση των παρεχόμενων υπηρεσιών με στόχο την ποιοτική αναβάθμιση των δημόσιων υπηρεσιών μέσα από την αξιοποίηση των προτάσεων των πολιτών και άλλων εμπλεκόμενων ( π.χ μέσω Ηλεκτρονικής Πλατφόρμας web και mobile)
Έμφαση στις υπηρεσίες αδειοδότησης: Προετοιμασία σε σχέση με την αποτύπωση των διαδικασιών. Διερεύνηση θεσμικού πλαισίου για άμεση έκδοση αδειών με το option της ανάκλησης
Ψηφιακές πλατφόρμες και χαρακτηριστικά εξωστρέφειας

Πρωτόκολλο. Κάθε αίτημα με τον αριθμό πρωτοκολου να είναι ιχνηλάσιμο από τους συναλλασσόμενουςς μέσα από το διαδίκτυο ( σε ποια υπηρεσία , ποιος το χειρίζεται)
Διάθεση ανοικτών δεδομένων. Αξιοποίηση ελεύθερου κώδικα opendata portal software. Η διάθεση ανοικτών δεδομένων αποτελεί κεντρική στρατηγική της Ε.Ε, συμβάλλει στη διαφάνεια και στη δημιουργία  ή υποβοήθηση τοπικού οικοσυστήματος επιχειρηματικότητας.
Ψηφιακή Οικονομία – Opendata
Πλατφόρμα Ηλεκτρονικής Διαβούλευσης
Αξιοποίηση θεσμικού πλαισίου. Κάθε φορέας μπορεί να οργανώσει πρότυπους τρόπους διαβούλευσης.
Δομημένη διαβούλευση σε Θέματα πολιτικής με stakeholders.
Θεματική συμμετοχή σε δίκτυα πολιτών που θέλουν να συμμετέχουν ως εμπειρογνώμονες – βοηθήσουν στην επίλυση προβλημάτων.
3. ΟΙ ΑΞΟΝΕΣ ΕΝΟΣ  ΟΔΙΚΟΥ ΧΑΡΤΗ ΓΙΑ ΤΗΝ ΗΛΕΚΤΡΟΝΙΚΗ ΔΙΑΚΥΒΕΡΝΗΣΗ ΚΑΙ ΤΟΝ ΕΞΥΠΝΟ – ΑΝΟΙΚΤΟ  – ΣΥΜΜΕΤΟΧΙΚΟ ΔΗΜΟΣΙΟ ΤΟΜΕΑ
Ένας πρότυπος οδικός χάρτης μπορεί να περιλαμβάνει τα ακόλουθα :
Υφιστάμενα συστήματα & ηλεκτρονικές Υποδομές  – Ο τρόπος λειτουργικής αξιοποίησής τους.
Υφιστάμενα δεδομένα.
Εσωτερικό ανθρώπινο δίκτυο και δομές.
Βραχυπρόθεσμο, Μεσοπρόθεσμο και Μακροπρόθεσμος ορίζοντας υλοποίησης δράσεων και χρηματοδοτικές πηγές.
Εξωστρέφεια – Η διάσταση του policy making.
Βιωσιμότητα.
Η διάσταση της ενίσχυσης της τοπικής και εθνικής οικονομίας.
Δράσεις Ηλεκτρονικής Διακυβέρνησης  σε θεματικές περιοχές – Άξονες Προτεραιότητας.
Δράσεις Crowdsourcing.
Εφαρμογές civic innovation όπως http://crowdpolicy.com/project/opengov-opendashboard-opendata-for-the-prefecture-of-central-greece/
4. ΔΡΑΣΕΙΣ CROWDSOURCING – CROWDINNOVATION
Μέσα από συμμετοχικές διαδικασίες, κινητοποιείται το δημιουργικό ανθρώπινο κεφάλαιο, ενισχύεται η δημιουργία και η νεανική επιχειρηματικότητα, προωθείται η καινοτομία με τελικό αποτέλεσμα την ενεργό συμβολή στην παραγωγική ανασυγκρότηση της χώρας. Παράλληλα, η κοινωνική διάσταση των ιδεών και η γενικότερη φιλοσοφία των ανοιχτών δεδομένων, συμβάλει ενεργά στην κοινωνική αλληλεγγύη, η οποία αποτελεί αναγκαίο ζητούμενο στις μέρες μας.
Στην Crowdpolicy έχουμε διοργανώσει μεγάλης κλίμακας δράσεις συμμετοχής οπως τα crowdhackathon.com σε τομείς της Οικονομίας και της Κοινωνίας καθώς και Δομές επιτάχυνσης.
Σχετικά  links
Befinnovative.com: Επιχειρηματικός επιταχυντής της ΕΘΝΙΚΗΣ ΤΡΑΠΕΖΑΣ με θέμα την καινοτομία στις οικονομικές συναλλαγές
5. ΠΡΟΣΒΑΣΗ ΓΙΑ ΟΛΟΥΣ – ΚΟΙΝΩΝΙΚΟ (ΔΙΑ) ΔΙΚΤΥΟ
Oι Φορείς σε τοπικό επίπεδο (Δήμοι) και υπηρεσίες που έρχονται σε επαφή με τους πολίτες διαθέτουν υφιστάμενες υποδομές διαδικτυακής πρόσβασης. Μπορούν εύκολα αυτές να ενισχυθούν.  Λαμβάνοντας υπόψη ότι η δυνατότητα πρόσβασης στο διαδίκτυο είναι κοινωνικό αγαθό, μπορεί να προχωρήσουν  άμεσα στην υλοποίηση ενός σύγχρονου ευρυζωνικού κοινωνικού δικτύου που αξιοποιεί υφιστάμενες υποδομές και έχει πολλαπλά οφέλη. Η παροχή δωρεάν Wi Fi εξασφαλίζει την πρόσβαση σε περιεχόμενο στο διαδίκτυο που αφορά τόσο τον φορέα όσο και την τοπική οικονομία.
Σχετικά links
Περισσότερα ειναι διαθέσιμα στο http://crowdpolicy.com/service/social-wifi/
ΣΥΝΔΕΣΜΟΙ – ΠΗΓΕΣ
ΚΕΝΤΡΙΚΗ ΚΥΒΕΡΝΗΣΗ
ΤΟΠΙΚΗ ΑΥΤΟΔΙΟΙΚΗΣΗ – SMART CITIES
We propose an action plan and guidelines for the application of e-Governance, taking into account the following:
The internal operation of the Public Sector Bodies as organizations dealing with and serving citizens, businesses and other public entities.

The role of the Public Sector Bodies which is based on the effective utilization of existing data (evidence based & data driven policy making).

Their political role in boosting growth and stimulating the economy at local, regional and national level.

The synergies and alignment with European policies.

The existence of examples and actions of networks of citizens and communities that can participate in joint problem solving.
THE PHILOSOPHY OF OUR APPROACH
The proposed approach is based on the following:
Internal organization of IT structures (IT organization & Governance)

Immediate results – Indicative short-term actions

Creation of conditions for the shaping of a medium and long-term planning consistent with the Strategic Framework of each Body and their particular needs. The planning can be started through an online consultation process.

Strengthening of the involvement of citizens and collective Bodies through Crowdsourcing actions (crowdhackathons, accelerators, citylabs)

Infrastructures providing easy access to the Internet for everyone
Our proposal suggests indicative areas and interventions that can be implemented in the short term. Interventions can result from the collaboration of internal structures of public sector Bodies, flexible outsourcing schemes and cooperation with research and academic networks as well as communities of active citizens, and smart solutions and methodologies developed by our team (civictech, crowdsourcing).
In particular:
1. INTERNAL ORGANIZATION (IT ORGANIZATION) of the structures and Public Sector Bodies
Structured mapping of existing systems and IT flows of the Bodies. They have to be utilized in a productive way and the way in which they can create added value should be studied.

Transfer of know-how in cloud – virtualization systems for the utilization of infrastructures. This can have indirect effects, such as the reduction of power consumption and administrative costs for hosting applications.

Utilization of the institutional framework for the creation of a Project Management Team with a horizontal role in simplifying the process and implementing actions. The operation of the "joint" team may be supported by the involvement of external experts and its aim is to process a road map.
2. SHORT-TERM IMPLEMENTATION – IMMEDIATE RESULTS
Electronic communication with the Bodies:

The basic principle is the submission of contact requests by citizens / businesses / bodies and automatic forwarding to the services in charge. Different communication channels for citizens, businesses and Bodies are integrated.

Electronic Payments:

Registration of relevant services that involve e-payments and utilization of private sector experience (mobile payments etc., pin based payments)

Involvement of citizens / businesses in the evaluation of the provided services in order to upgrade the quality of public services through the use of citizens' and other stakeholders' proposals (e.g. through a web and mobile e-platform)

Emphasis is placed on licensing services:

Preparation of the process. Exploring the institutional framework for direct licensing with the option of revocation.

Digital platforms and openness

Protocol. Each request with a protocol number shall be traceable by any party through the Internet (service, who deals with the request etc.)

Provision of open data. Utilization of open source opendata portal software. The availability of open data is a key strategy of the EU. It contributes to transparency and the creation or support of a local entrepreneurship ecosystem.

Digital Economy – Opendata : 

Organization of competitions on the development of applications that provide solutions to problems the Bodies deal with and utilize public open data (

http://crowdhackathon.com/

and

http://crowdpolicy.com/service/open-data/

).
Online Consultation Platform

Utilization of the institutional framework. Each body can organize consultations.

Structured consultation  with stakeholders on policy issues.

Thematic participation in networks of citizens who wish to participate as experts or help solve problems.
3. THE ASPECTS OF A ROAD MAP FOR E-GOVERNANCE AND A SMART – OPEN – PARTICIPATORY PUBLIC SECTOR
A road map can include the following:
Existing systems and electronic infrastructures – How to utilize them.

Existing data.

Internal human network and structures.

Short, Medium and Long-term implementation of actions and financing sources.

Openness – The dimension of policy making.

Sustainability.

The strengthening of the local and national economy.

E-Governance Actions in thematic areas – Priorities.

Crowdsourcing Actions.

Civic innovation applications, such as

http://crowdpolicy.com/project/opengov-opendashboard-opendata-for-the-prefecture-of-central-greece/
4. CROWDSOURCING – CROWDINNOVATION ACTIONS
Through participatory processes, creative human capital is mobilized, creativity and youth entrepreneurship are strengthened and innovation is promoted, which results in the active contribution to the productive reconstruction of the country. At the same time, the social dimension of the ideas and general philosophy of open data actively contributes to social solidarity which is necessary nowadays.
Crowdpolicy has organized large-scale actions such as crowdhackathon.com in sectors of the economy and society as well as accelerating structures.
Links
5. ACCESS FOR ALL – SOCIAL (INTER) NET
The local Bodies (municipalities) and services that come into contact with citizens have Internet access infrastructures which can easily be enhanced. Taking into account that Internet access is a public good, they can proceed directly to the implementation of a modern broadband social network that utilizes existing infrastructures and has multiple benefits. The provision of free Wi Fi ensures access to online content regarding both the body and the local economy.
Links
More information is available at http://crowdpolicy.com/service/social-wifi/
LINKS – SOURCES
CENTRAL GOVERNMENT
LOCAL GOVERNMENT – SMART CITIES